Warsaw University of Life Sciences - SGGW, with its nearly 200-year tradition is one of the oldest and the largest universities in Poland. It is also one of the most modern universities, where tradition and modernity meet. The campus has a historic part, with an 18th century palace, and a contemporary part where all faculty buildings and dormitories are situated.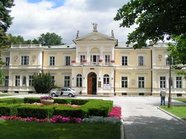 WULS-SGGW offers good facilities and infrastructure in one place. On our 70-hectare main campus we have 12 dormitories, a modern library, a sports centre (with tennis courts, a sports hall and a swimming pool) a language centre, a veterinary clinic and much more. The campus is located in the southern part of Warsaw and can be easily reached from the city centre by subway or by bus.

Over 1,300 university teachers and instructors make sure that you will gain plenty of knowledge and practical skills.

At present, the university consists of 13 faculties; there are 27,000 students enrolled.

WULS-SGGW has been declared number one in the rankings of life science universities in Poland, and has always been in the top of Polish universities.

WULS-SGGW was acknowledged as "The most innovative and creative university in Poland at creating job perspectives".
Study programmes
The range of the academic programmes is systematically enlarged and currently includes 34 study programmes. Within study programmes there are 130 areas of specializations. Academic programmes are offered at the bachelor, master and doctoral levels, there is also a postgraduate MBA programme.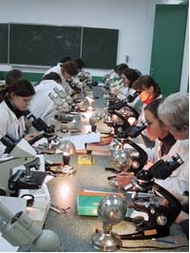 The new campus of Warsaw University of Life Sciences is located in Ursynów. The Palace of Julian Ursyn Niemcewicz the offices of the University authorities are situated. The campus is made up of different faculty buildings, student dormitories, facilities such as Sport Center, SGGW Hotel, the Main Library as well as the building with the conference hall, better known as the Crystal Auditorium, where most celebrated academic events take place.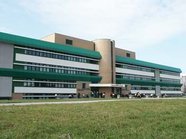 Mission of the University
: To provide society with knowledge and education characterized by multidisciplinarity and internationality in the wide area of environmentally oriented sustainable development.