University of Warsaw
is not only one of the best higher education institutions in Poland, but also among countries joined UE in 2004 and after. Its international rank is marked by its vast contacts and agreements worldwide, research projects and didactics.
Courses in economics are provided at University of Warsaw at Faculty of Economic Sciences, which annually prepares
in total more than 2000 students for being highly qualified professionals
. Faculty of Economic Sciences provides vast academic offer in Polish and English in Finance and Investment, International and Development Economics, Quantitative Finance and Econometrics. As part of a bigger institution it benefits from opportunities given by it: courses in wide range of languages, coursed provided by specialists from other faculties, student and researchers exchange. The Faculty is one of the leaders in internationalization at University of Warsaw.
According to State Accreditation Committee the Faculty provides an outstanding program in Economics among all in Poland. Moreover Ministry of Science and Higher Education perceives us one of the best research centres in the field. Our researchers' papers are cited more often than from other according to REPeC. Our programs are recognised by international ranks (like best-masters.com).
ADMISSION
Admission in



Quantitative Finance 20th worldwide! International Economics 2nd in Eastern Europe!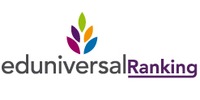 Every year, Eduniversal publishes its official Ranking for the 4000 best masters and MBA programs in 30 fields of studies worldwide. The following programs of University of Warsaw are ranked in the Eduniversal best masters ranking 2014/15. University of Warsaw received 4 out of 5 palms of excellence - which are given to the best higher education institutions. Two of our graduate programs have been recognized:
QUANTITATIVE FINANCE
TOP 100 - Global ranking
Ranked N°20 in Financial Markets, Worldwide
INTERNATIONAL ECONOMICS
TOP 200 - Regional ranking within the 9 geographical zones
Ranked N°2 in Economics, Eastern Europe
The main criteria of this ranking were: the notoriety of the programs, the salary of first employment after graduation, student satisfaction.
The results are published on www.best-masters.com.