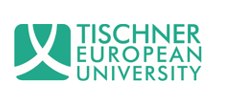 Tischner European University
was founded in 2003 as a project of the Znak publishing group, in it's first year educating fewer than 400 students. In the current academic year there are 1,300 undergraduate and postgraduate students and over 450 students of professional development programmes taught by over 100 teachers and lecturers at our University.
Tischner European University stands out among Polish higher education institutions. An educational offer at the level of the best Western universities, a highly-qualified, widely recognized teaching team, ambitious and actively involved students, and a group of dedicated friends in the world of business, culture, and politics: these are just a few reasons to join us.
TEU boasts one of the largest numbers of students with a scholarship awarded by the Minister of Science and Higher Education, which testifies to their high academic achievements. Some of our first graduates are currently staying at the top European institutions - the London School of Economics, Hertie School of Governance, and University of St. Andrews, to name but a few. Our students get involved in a considerable number of manifold projects, some of which are listed below.
The Director of the Observatoire de la Finance in Geneva, an advisor to Tadeusz Mazowiecki's government, an advisor to the Committee for European Integration, the former President of the International Sociological Association and members of Academia Europea and the American Society of Arts and Science, the advisor to two prime ministers and three ministers, experts from the UN and World Bank: these are just some of our lecturers.
25% of our undergraduates spent a semester studying at one of our 29 partner institutions. The number of Erasmus scholarships granted to our students places us among the best Polish universities.
Unafraid of difficult problems and controversial issues, we are open to dialogue and cooperation. Rather than engage in ideological disputes, we search for tangible solutions. We are currently one of the most lively developing centres for debate in Poland, a place to meet eminent figures in business, culture, and politics. Just last year, our guests included former Spanish Prime Minister José Maria Aznar, Professor Leszek Balcerowicz, Professor Władysław Bartoszewski, Minister of Regional Development Grażyna Gęsicka, and Minister of Defence Radek Sikorski.
We are committed to identifying social needs and solving social problems. Since its beginning, TEU has offered scholarships to the most talented students who, without this help, would not be able to continue their education. In response to the needs of local communities we have initiated a number of projects, with the invaluable help of business organizations: ABG Ster-Projekt, BP, IBM, Motorola, PKN Orlen, Siemens Polska and other.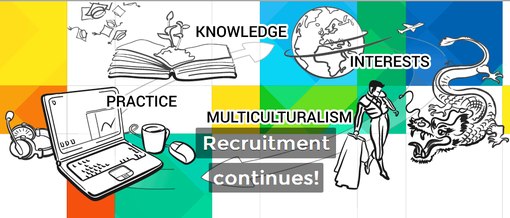 What makes us different?
KNOWLEDGE
modern didactic tools: strategic and simulation games, e-learning and case study
educational programs co-created with representatives of business world
diverse forms of teaching: lectures, seminars, exercises, labs and workshops
sphere for scientific development of the students
PRACTICE
among our lectures you will find the owners of companies and concerns, presidents of the agencies, directors of firms
program of professional internships, including foreign ones
support for students' start-ups within the Academic Business Incubator
comprehensive career consultancy
INTERESTS
comfortable conditions and accelerated learning for working students as well as those studying two faculties
chance to implement your own project financed by the University Fund
opportunity to participate and contribute to exceptional projects held in university such as: film reviews, meetings with prominent personalities, international projects etc.
opportunity to publish your articles in TEU's periodicals
opportunity to study abroad under the Erasmus + Programme and inter-institutional agreements
MULTICULTURALISM
intensive foreign languages teaching, including those unusual as Chinese and Norwegian
opportunity to commit yourself in the Institute for Research on Civilizations
participation in international scientific conferences